The club are proud to announce that Match Secretary Felix McKenna was today sworn in as the President of the Scottish Junior Football Association at the AGM in Perth. This is a feather in the cap for Felix and the club after his tenure as Vice President of the SJFA, as well as stints as President and Vice President of the West Region of the SJFA. It is a big recognition of all the hard work and effort put into the Ants and the Junior game as a whole over many years and is much deserved.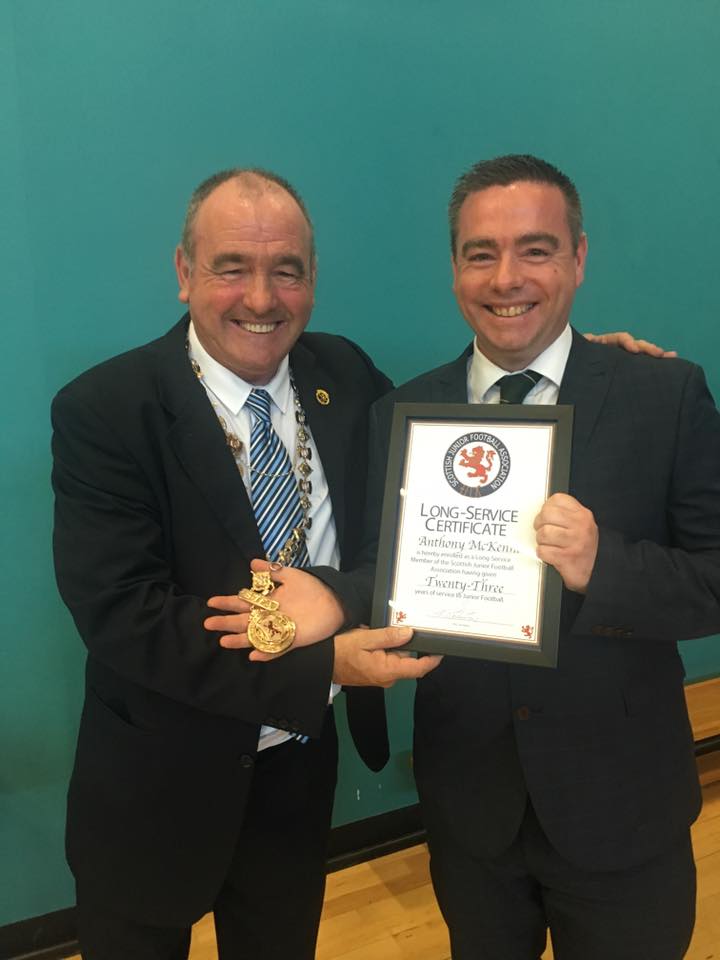 One of his first duties as President was to present Ants Treasurer Anthony McKenna with a long service award in recognition of his 23 years service to the club.
Congratulations to Felix on your presidency from all at the club and congratulations also to Anthony on receiving his long service award.
#ItsaPresidentialAntsThing